In an effort to better support mentoring programs throughout the Silicon Valley region, the NOVAworks Workforce Board recommended that the Young Adult Employment Program provide easily accessible tools that mentors can access while working with teens and young adults on their career-development needs. We hope that our local mentor agencies and other community partners can apply these tools to better assist individuals as they explore careers, look for jobs, successfully keep a job, and manage expenses.
Can anyone access the Mentor Guide material?
Yes, NOVAworks' guide is a resource for any adult mentor who volunteers in a local mentoring program. Click the links at right to access the document.
How can my mentored teen use NOVAworks Young Adult Services?
NOVAworks' resources are free and avialable to the public. Find job opportunities and review job-search tips to get started in the world of work.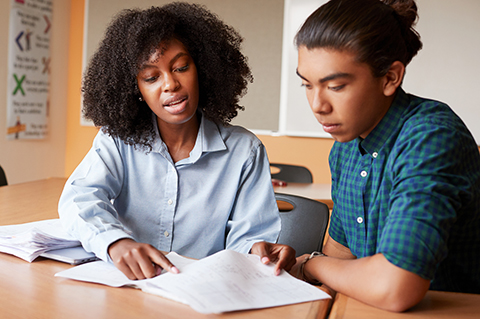 Become a mentor!
Mentor's Guide: